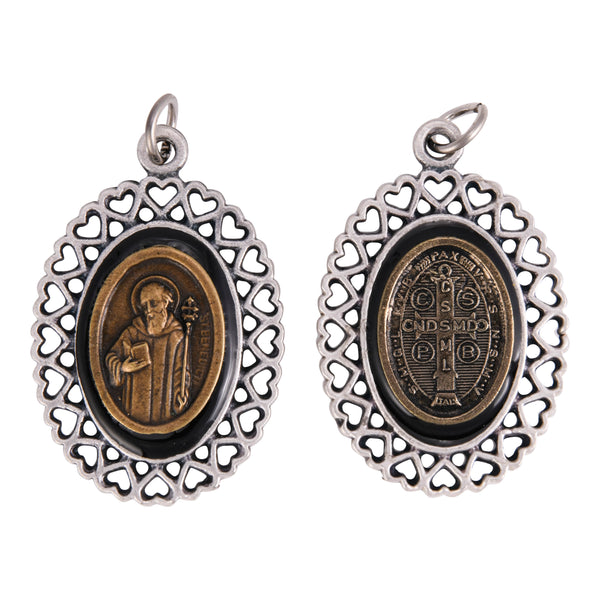 Lot of 6 Saint St. Benedict Medal Pendants Silver Tone with Antique Gold Tone Frame
Medals & Pendant Necklaces
Add to wishlist
St. Benedict Pendant Medal is a shimmering reminder of Jesus Christ's great sacrifice for all of us, according to the Saint's Prolog of his Rule. This shiny piece can also serve as a prayer of exorcism against Satan, a prayer for strength in time of temptation, a prayer for peace among ourselves and among the nations of the world. This medal is meant to remind you to count your blessings and to give blessings by helping to make the world a better place. Medals of Saint Benedict are sacramentals that may be blessed legitimately by any priest or any deacon.
St Benedict Oxidized Silver Medals with Antique Gold Frame Features :-
• Oxidized metal medals with assorted images
• Medal Dimension : 1.65" H x 1.1" W - pack of 6 units
• Made in Mexico
• Great keepsake and token to keep inside the wallet or car
• Great to wear yourself or as a beautiful present
• Perfect gift For Birthday, Christmas or Religious Occasion for friends and beloved ones !!